Having empathy for users spurs the curiosity to understand how people think.This opens up the possibilities for more ideas to flow and solve a problem space. Gaining empathy about your users closes the gap between the physical system and the goal of the user. Without it. Your just shooting from the hip.
Okay, so you built a website…now what? A lot of people who build a website say if "I build it they will come." Unfortunately, this statement is totally false unless you're a celebrity or an individual with a large following. And I can guarantee that the vast majority of the population is neither of these things.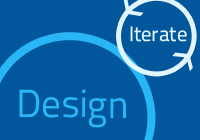 I create user experiences that are MVP (minimum viable products) to increase conversion and lessen page abandonment. This results in a rich and engaging user experience that is aesthetically intuitive and enhances brand loyalty.